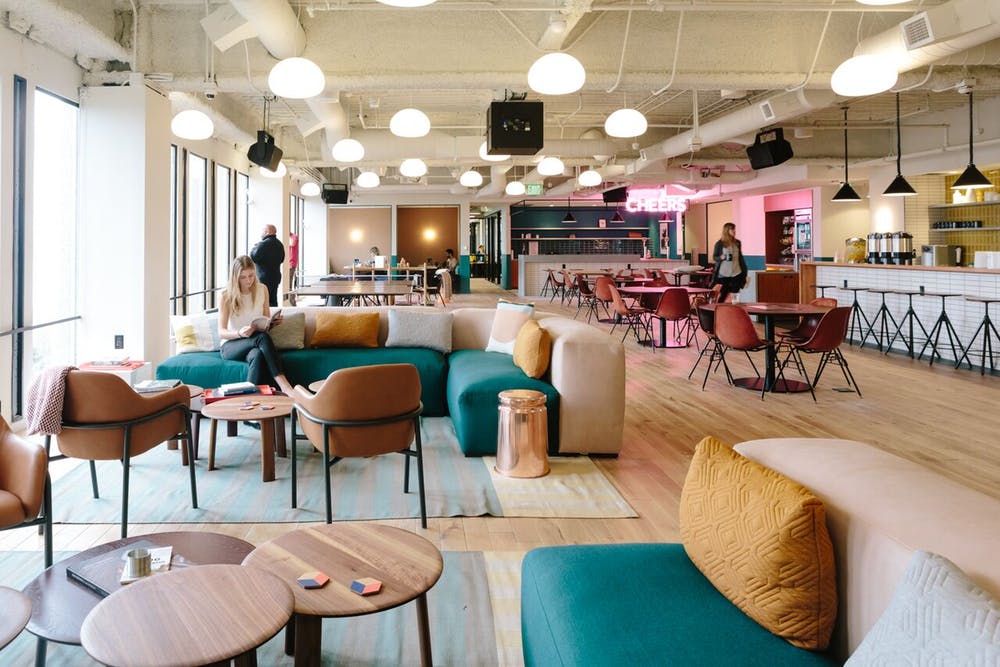 Finding the perfect office space for your business can be like finding the perfect apartment. While there is lots of options and locations, it is important to narrow down the list of features you need and the list of features you want. What comes as a huge surprise to those seeking out a co-working space is the amount of variety of locations, as well as their individual features, most of which people don't even realize are available for their use.
Top Notch Tech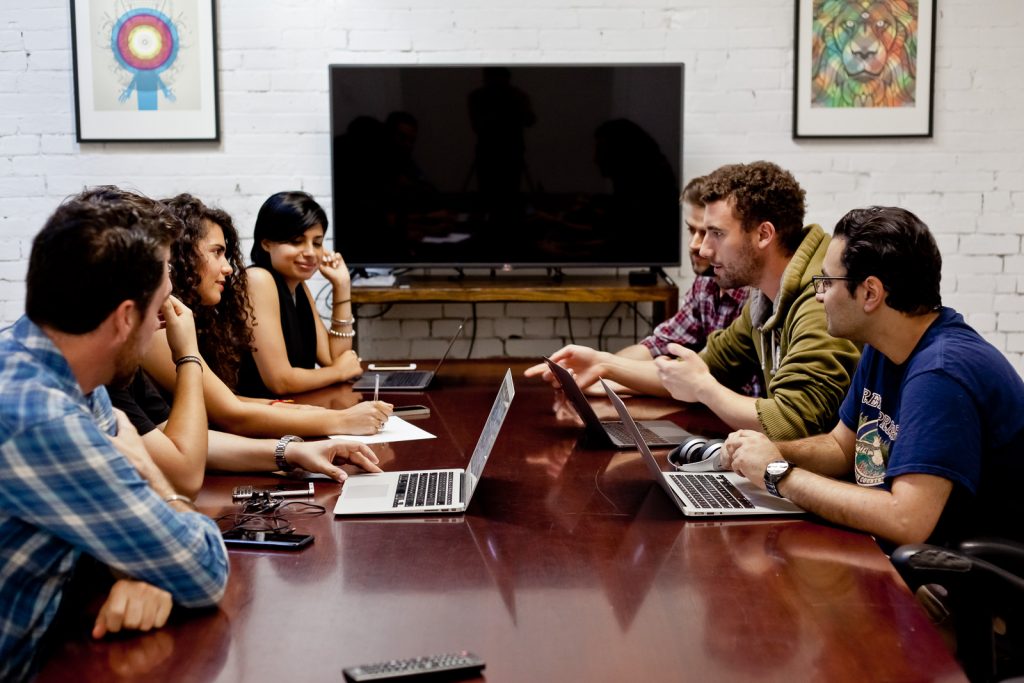 For those with a more technology based business operation, they may be looking for an office space with more amenities specific to tech. Some of the major tech-based bonuses in co-working spaces include top of the line printing services, projection board rooms for presentations, digital whiteboards for brainstorming sessions, video conference quiet spaces, Apple TV, HDMI and high definition video screens to match. It's like working in your own personal Best Buy – Talk about cutting costs!
Conferences, Events & Hosting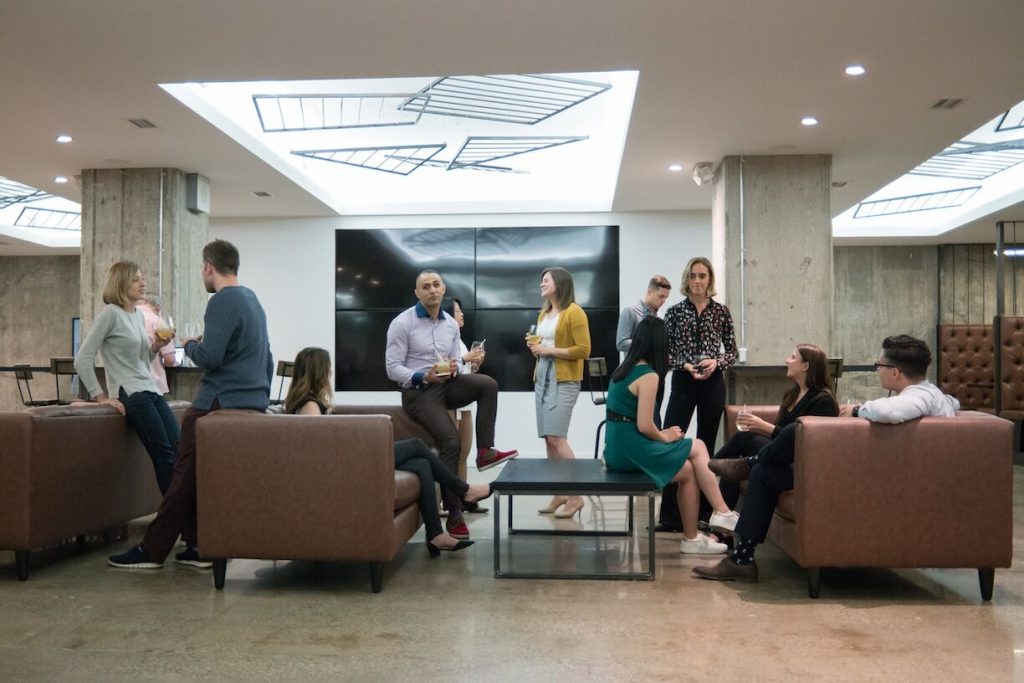 One of the best parts of having a pre-made office with a co-working space is having the environment to host others, without having to commit to a large permanent space. Whether it be for out-of-town employees or other businesses, having ready-made conference rooms and board rooms with the necessary items and features can help you to have a professional meeting or a successful sales pitch when needed. This allows you skip on renting a bigger office space for the long term, and use the board room amenities at your own convenience for no extra cost. Another great thing to consider about these larger, private areas offered in co-working spaces is that they can also be used for social events pertaining to work. Whether it be an office get together or you're hosting a social mixer with potential clients, having this amenity available for your use can help save you time, money and energy when building your networking skills.
Outdoor Spaces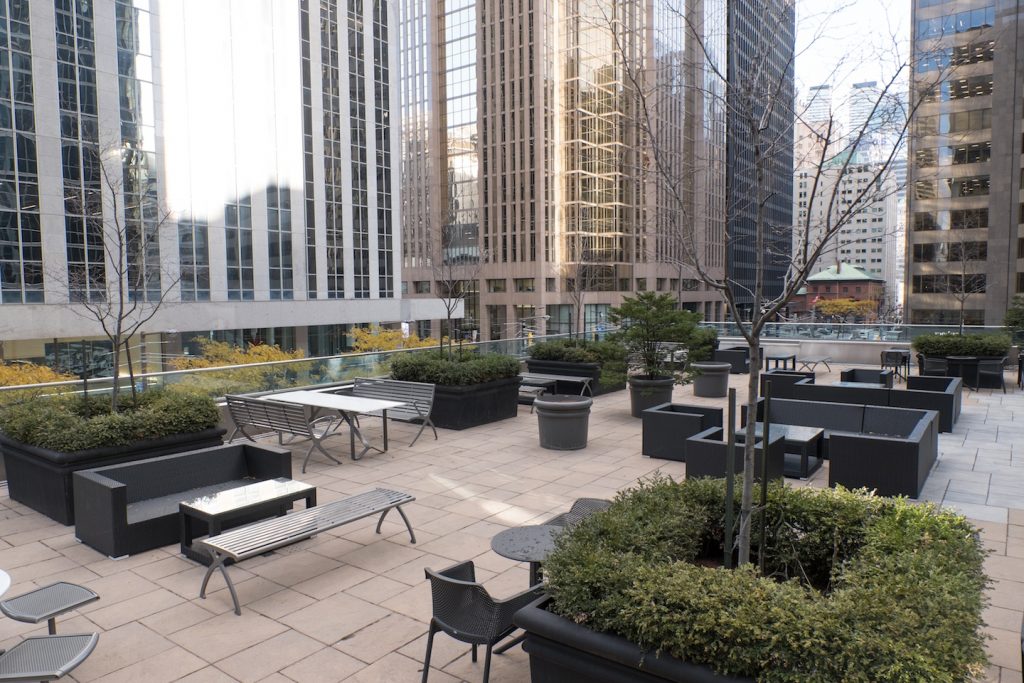 As winter finally comes to a close, the first thought on everybody's mind is patios, patios, patios! Did you know, that many co-working spaces offer an outdoor area to work, eat and be social in? Across the city, you will find plenty of co-working environments that offer this private luxury to its resident businesses, often complete with tables and chairs, umbrellas and more often than not, some Friday afternoon social gatherings. Whether you're looking for a sunny spot to work, a breezy place to have a meeting or just a quiet area to relax, private outdoor patios are a huge hidden plus when it comes to picking the perfect office. Not to mention, it is a great place to schmooze potential clients on a nice day.
Reception, IT & More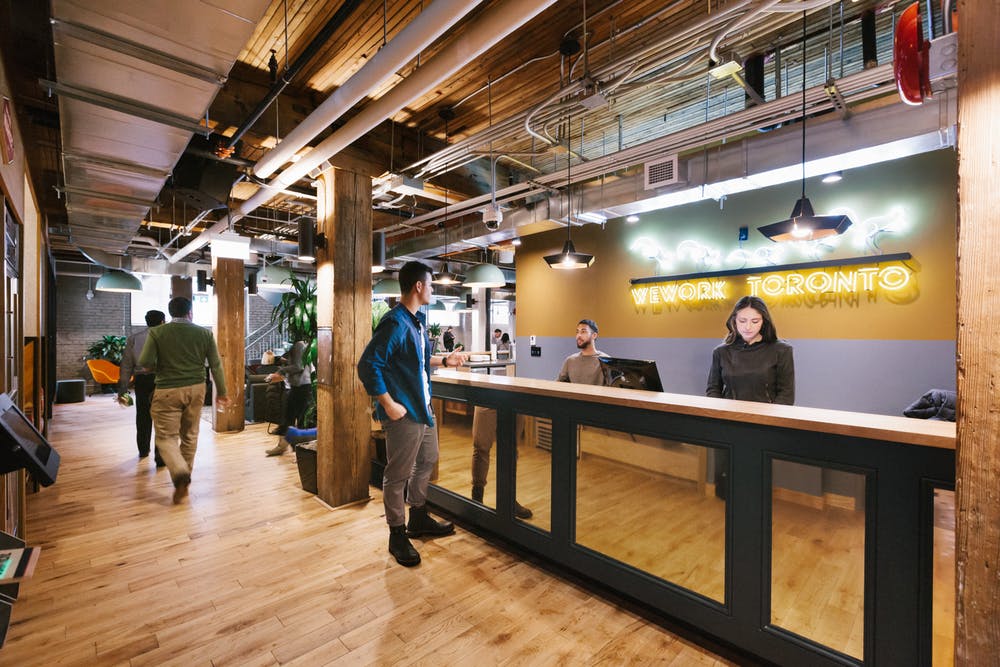 It likely isn't something that pops to the top of the mental checklist when looking for a working space, but one of the many benefits of moving into a co-working environment is the extra help. To begin with, most offer a reception area with an employee offering help or navigation to visitors, interviewees, etc. Additional services such as tech support, IT and even cleaning staff can help to elevate some costs, hiring and stress when trying to compile the perfect working area. While some may not think of these features as a high priority, once you see them in action and how beneficial they can be to your day-to-day operations, it can really jump up the list!
There is no cookie cutter perfect office environment for everybody, as each business and entrepreneur has their own list of needs and wants. However, with the mass growth and expansion of co-working spaces, and the limitless amount of features and amenities each have to offer, it can help you to find the personalized space for optimal productivity. Thinking about making the switch to co-working? Take a look at the huge selection of offices and amenities Spacie has to offer your budding business.